WELLINGTON ESTATES | WELLINGTON NORTH | WELLINGTON NORTHEAST | WELLINGTON OVERLOOK

Full disclosure: the writer of this article about the Wellingtons is a resident of them and may or may not be completely biased in their favor… but if you prefer bigger lots, trees, parks, pools, fun neighborhood activities with neighbors you can borrow butter from, homes that don't look exactly the same — and all conveniently located within quick access to everywhere a Noblesviller could want to be — you're probably gonna enjoy living here like me.

And my lovely wife. And four boys who mostly have a positive, street-local reputation.
TO START OFF, THE WELLINGTON NEIGHBORHOODS ARE PRICED IN GENERAL BETWEEN $175K AND $350K (SEE BELOW).
They include homes built in the late 1970s, 1980s (mostly) and early 1990s; they range from full custom-built homes to more production-level homes with some repeat floor plans but varying elevations. They don't build homes like they used to, and they definitely don't build on lots like those in the Wellingtons, where the average lot is probably almost half an acre.

Many are larger. Compared to homes built in the 2000s, that is dang-near close to being a modern-day version of a homestead.
AN INSIDER'S NOTE ON THE WELLINGTON NORTHEAST NEIGHBORHOOD: CHECK OUT THE WHITE-BLOSSOMED-TREE-LINED STREETS IN EARLY SPRING (BRADFORD PEARS). I'M SURE PROPERTY VALUES GET A LITTLE BOOST WHILE THEY'RE IN FULL BLOOM.
Let's talk about location, the first priority in real estate. The Wellingtons are a football throw's away from SR-37 and 146th Street, a main artery in the north side road system.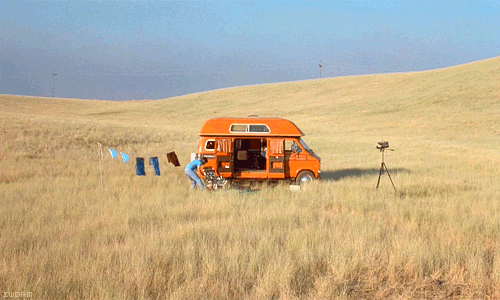 This makes it easy for: a 34-minute commute to the steps of Monument Circle in downtown Indy or a 10-15 minute drive to Fishers (the future home of IKEA and Top Golf), Carmel (Carmel Arts & Design District) and Westfield (Grand Junction Park & Plaza). But, don't plan on leaving just yet. Most of the residents prefer hanging around the Old Town: Noblesville is becoming a destination of its own, and it's only a fit-brisk 9-minute bicycle ride along Allisonville Road.

If you wanted the exercise. Which I don't.
I would take high-speed rail from here to the Noblesville Square if it was available.
The in-neighborhood amenities are huge benefits too. Wellington Northeast boasts two pools (with lifeguards and Wi-Fi), two playgrounds, tennis courts and basketball courts. Some lots backup to a pond on the east side of Herriman Boulevard, but they are private property and you will need to make friends with the owners to take full advantage of them/the water. Wellington North has a pool, tennis court and basketball court as well.
Only one. Sorry, not every neighborhood can be like Wellington Northeast with two of everything.
IN THE SUMMERS, NOW THAT THERE'S WI-FI AT THE POOL HOUSE, I WORK-FROM-THE-POOL MORE SO THAN WORK-FROM-HOME. I GET PIZZA DELIVERED, AND THEN I TEXT MY WIFE STUCK AT THE OFFICE. YOU KNOW. TO MAKE HER FEEL LIKE SHE'S THERE WITH ME.
WE LOVE EACH OTHER LIKE THAT.

On the topic of education, the Wellingtons are served by
Stony Creek Elementary School
,
Noblesville East Middle School
and
Noblesville High School
. You can always get
updated ratings online
, but my personal experience has been all good: engaged, progressive teachers who embrace technology but aren't controlled by it, responsive admin and staff… and a friendly bus driver to top it all.

One might ask about any negatives regarding the Wellingtons. Perhaps there might be concern about the RR tracks bordering the neighborhoods.
Not so / they are a bonus in my view. The tracks are part of the historic Nickel Plate RR and are maintained for trains preserved by the Indiana Transportation Museum. They are freaking cool.
And, every kid should have their own Stand By Me Train Experience.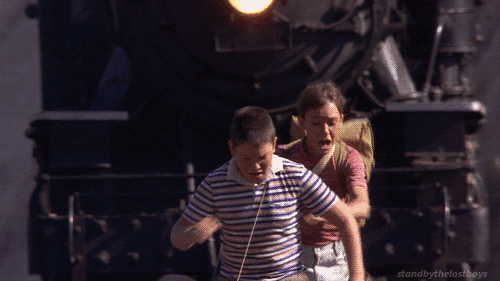 Seriously. They are not commercially operated and actually run quite infrequently. They are particularly active during the Indiana State Fair (shuttling passengers to and from the fairgrounds), the Christmas season (the Polar Express) as well as some occasional dinner rides. <<< HINT: great date idea for you and your significant other in case you missed it.
SOMETHING TO ACTUALLY BE CONCERNED ABOUT: THE HOA.
Starting in the 1970s, neighborhoods started forming Homeowner Associations (HOAs) to protect community aesthetics, and the Wellingtons were part of that movement along with every neighborhood since, setting legally-enforceable rules about what you can and can't do on your own property. When you buy into the neighborhood, you agree to abide by the rules.
You might not be a good fit in the neighborhood if you're:
planning on raising llamas
parking your boat that's eternally for sale
want to open an auto body shop in your two-car garage
So, think about and plan ahead all the things you want to do on your little piece of the American Dream, get a copy of the Covenants & Restrictions from the HOA before you move, and read the fine print.

NEIGHBORS REALLY MAKE NEIGHBORHOODS.

While there are perfectly fine neighbors in every neighborhood (of course along with a few not-so-great ones I assume), I will personally attest for the lot of mine on Yorkshire Circle. We watch each other's pets (and kids), and share emergency baking necessities (like butter). My childcare provider and friend lives across the street. I've got up to three resident firemen who I can rely upon to give me prompt advice on the burning regulations of outdoor fires and who I sincerely thank for their service in doing so. I've borrowed my neighbor's truck (with permission), and we impress each other with our newly-acquired power tools.
I OCCASIONALLY THINK OF MOVING TO A BIGGER, BETTER, NEWER HOUSE.
BUT. I REALLY. HATE. MOVING.
MY PLAN IS TO MOVE DIRECTLY FROM HERE TO AN ASSISTED LIVING FACILITY.
Besides, Zillow can't identify and sort the number of great and not-so-great neighbors in a mile-square radius (yet). While not data-proven, I think we're on the plus-side of the ratio in this demographic.

My neighbors might have a different take.
All of this to say: the Wellingtons are a great place to call home: convenient location, good schools, great choice of local dining and entertainment options and quality neighborhood amenities — I would be happy to call you a neighbor / as long as you're happy to call me yours.
-JRL